Branch updates

Banking hours, daily dedicated hour, safety measures and more.
Last updated: August 2023


Transactions available on the Scotia Caribbean App and Scotia OnLine Banking.

Pay bills
Pay credit card
Transfer funds between your accounts
Transfer funds to another local banks in Real-Time
Turn your credit card ON or OFF
View account balance & transaction history
Download and print account statements 

Transactions at Automated Teller Machines (ATMs).

Deposit cheques (branch ATMs only)
Deposit cash under $20,000
Withdraw cash under $3,000
Pay bills                            
Transfer money between your accounts
Transfer money to pay your loan(s)
Transfer money to your credit card
View account balance


Transactions offered at branches.

Cash deposits over $20,000
Cash withdrawals over $3,000
Wire transfers (Personal Banking Customers only)
Loan services
Purchase of drafts
Replacement/ issuance of new ScotiaCards™
Broad Street

Monday - Thursday: 8am-3pm
Friday: 8am-4pm
Haggatt Hall

Monday - Thursday: 9am-4pm
Friday: 9am-5:30pm
Rockley

Monday - Thursday: 8am-3pm
Friday: 8am-4pm
Warrens

Monday - Thursday: 8am-3pm
Friday: 8am-4pm
Your safety is our top priority.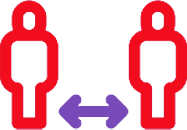 Social distancing is a proven way to slow pandemics. 
If you have flu like symptoms, please refrain from banking in person. If you choose to bank in-person, at your discretion, please note:
If you are wearing a protective face mask, you will be asked to remove same and show your full face at the point of entry as well as when being served by a Teller or Customer Service Rep.
You may be asked to sit/ stand in a way that ensures there is sufficient space between you and those next to you
Your cooperation is greatly appreciated as we work together to help you stay protected
Remember your everyday banking activities are easy & safe when you use the Scotia Caribbean App or Scotia OnLine Banking.

We're taking important steps to help you and our employees stay protected.

We continue to follow the latest guidance from health authorities to ensure that our practices are in line with their recommendations.

Our employees are kept informed of all precautionary measures to ensure that our workplaces, including our branches, remain safe for everyone.