How-to top-up your mobile.
Top up your Digicel or FLOW mobile anywhere, anytime.
Let's get started. 
Mobile top-up is only available for Digicel network users at this time.
Step 1 - Launch the app and sign in.
Launch the Scotia Caribbean App and sign in. Depending on your security settings, you will need to verify your identity through FACE ID, Touch ID or by entering a verification code, that is sent to your registered email.
You should receive your verification code in your email's inbox immediately. If you don't see it, check your spam and/or promotions folder. If after a couple minutes, it's still not there, click the "Send me a verification code" link.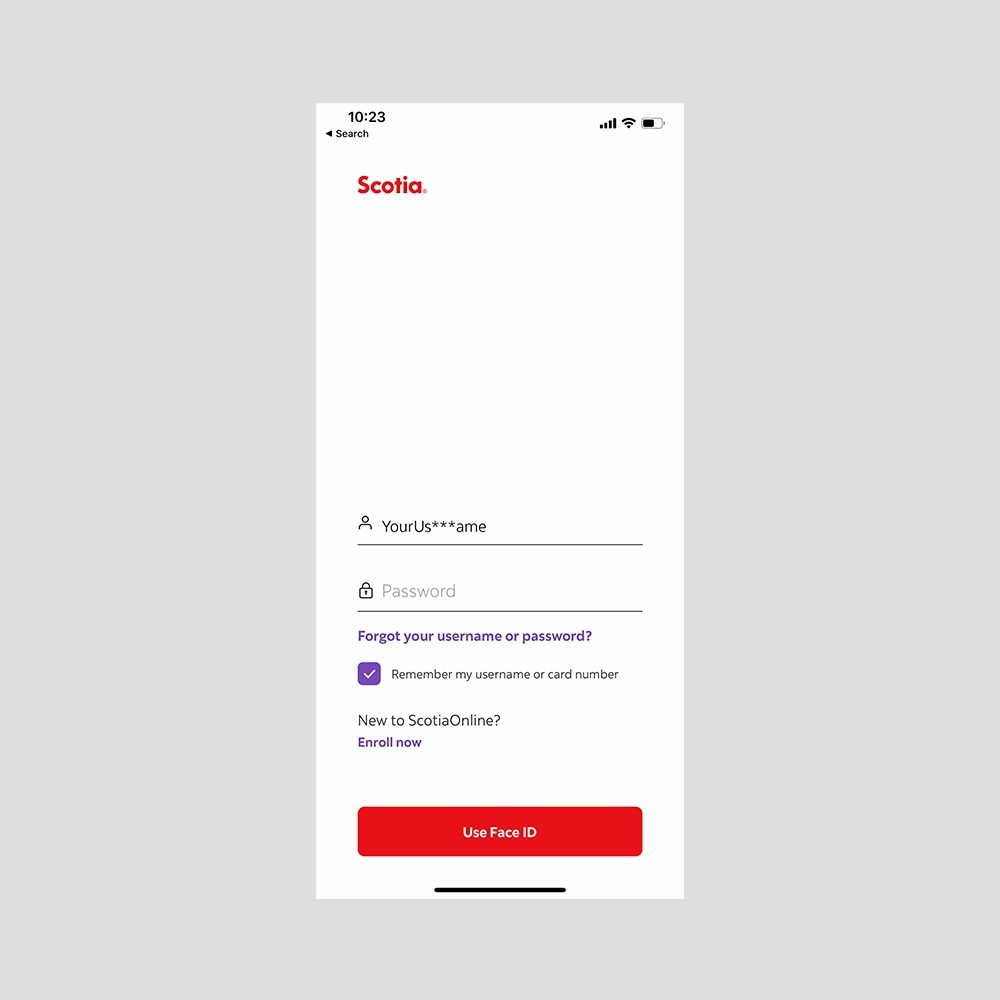 Step 2 - Go to the 'Pay' tab.
Tap on the Pay icon at the bottom of your screen, to view the options.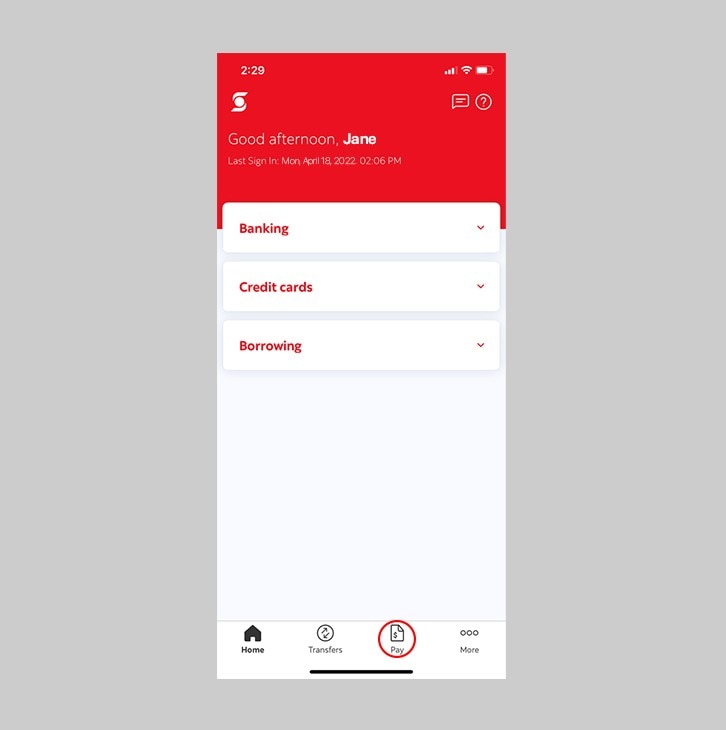 Step 3 - Select 'Mobile top-up'.
Select Mobile top-up to view your list of previously added numbers, or to add a new number for a one-time top-up.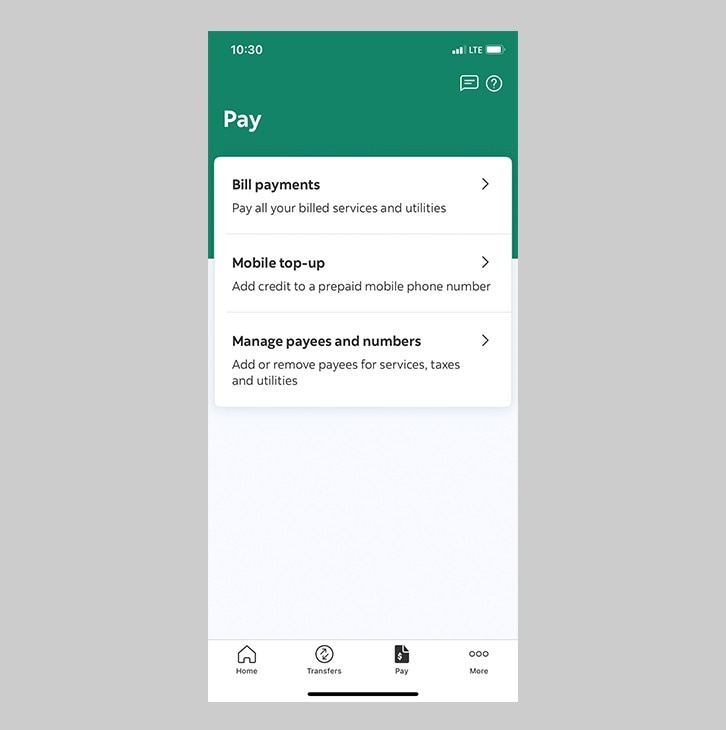 Step 4 - Select a mobile number.
If you saved a number for a recurring top-up, you may tap on that name/ number, or add a new number. 
If you'd like to make a one-time top-up, you may tap on One-time top-up.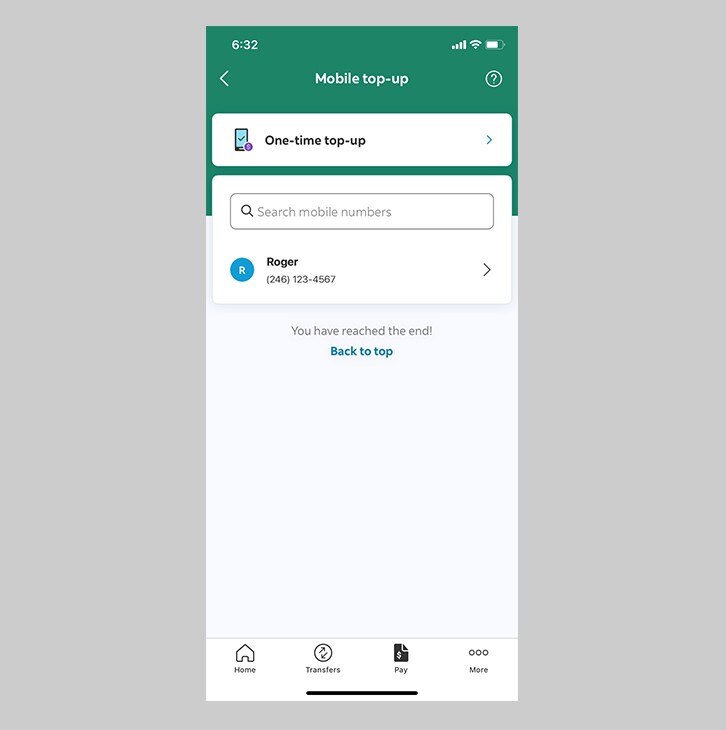 Step 5 - Enter your payment details.
Choose an amount between BBD$10 and BBD$250*. 
Use your ScotiaCard™ Mastercard® DEBIT when using mobile top-up. If you use your Credit Card, please note this is treated as a cash advance.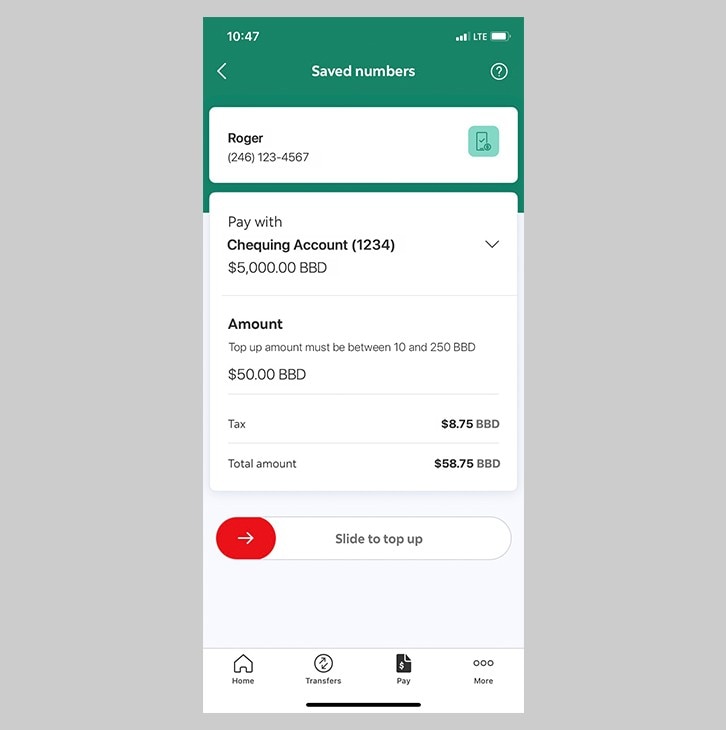 Step 6 - Slide to top-up.
Review and verify your information, then slide to top-up.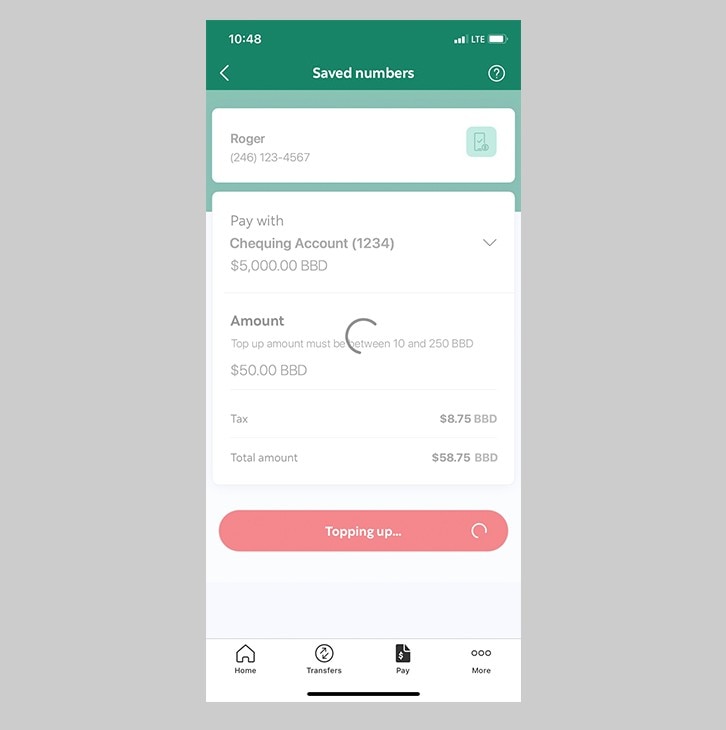 Step 7 - Congrats! You've successfully topped-up your mobile.
You will receive a payment confirmation and a reference number that you can keep for your records or share via WhatsApp or iMessage.