The Scotiabank Junior Calypso Monarch competition takes place during Barbados' largest annual national festival, Crop Over. Hosted by the National Cultural Foundation (NCF), the event also serves as a developmental programme, where participants are exposed to more than just the competition aspect of the programme. They benefit from mentorship and vocal training through scheduled workshops, allowing them to receive guidance and sharpen their craft, and also understand the intricacies of calypso, its roots and legacy. The coaching sessions also highlight the elements of performance, songwriting skills, costuming, stage presentation and stage lighting, to name a few.
NCF has demonstrated its commitment to stimulating and facilitating the development of the country's rich culture and Scotiabank (Barbados) Ltd is proud to be a partner for more than 20 years, enabling young children to unlock their potential and become well-rounded individuals.

2023 Junior Calypso Monarch
The 2023 edition was officially launched on June 14 at Scotiabank Warrens, where 25 semi finalists also drew for their performance positions.
Andrea Wells - Chief Cultural Officer, National Cultural Foundation (NCF) thanked Scotiabank for its longstanding commitment to youth development. "This successful relationship that the NCF has had with Scotiabank has lasted for over 25 years. There is no other sponsor that has stayed the course and financed a single Crop Over event, especially one that caters to our youth, for the length of time that Scotiabank has with the Junior Monarch Competition" she commented.
At the Finals on July 15, 2 queens were crowned once again. 15-year-old Tae retained the title for the Soca category while 17-year-old Sakarah walked away with the Calypso title.
We congratulate all participants and look forward to the 2024 edition, as we help more young people realise their full potential.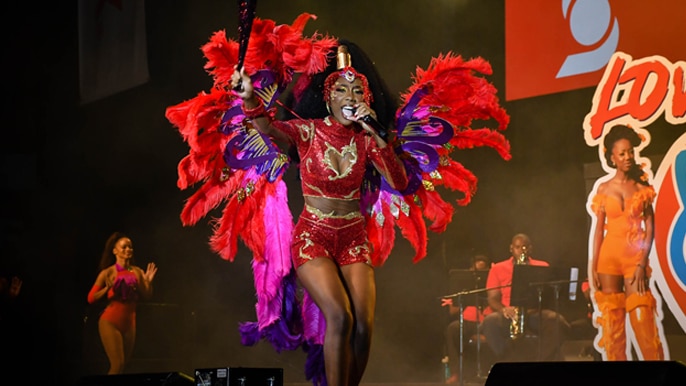 Participants came out to impress the judges with their performances.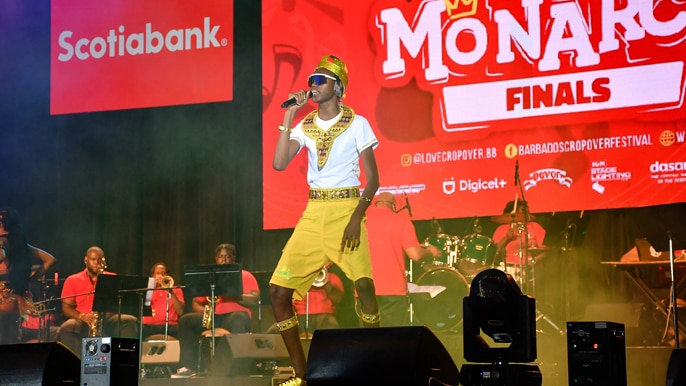 The Finals was bursting with talent!
2022 Junior Calypso Monarch
Want to get involved or request more info?
Cindy Mohammed 

         
Manager – Communications & Corporate Social Responsibility