IAAGB Adopt-A-Girl Programme.
"Through associations such as this one with I Am A Girl Barbados (IAAGB), we're helping these girls improve their education and employment prospects, adapt to changing circumstances and enhance their life opportunities and full participation in the economy." 
- Suzette Armoogam-Shah, Managing Director, Scotiabank Barbados 
Launched in 2014, I Am A Girl Barbados (IAAGB) provides mentorship and capacity building sessions aimed at building the self-esteem of young girls from low-income households. IAAGB's Adopt-A-Girl programme focuses on educating girls between the ages of 15-18, on financial literacy and goal setting, with an overall understanding of how to invest.
We've been an IAAGB partner from inception and our collaboration aligns with ScotiaRISE, our global community investment initiative designed to promote economic resilience among disadvantaged groups.

IAAGB Adopt-A-Girl Programme
On October 11, 2021, in recognition of International Day of the Girl, we marked the occassion with a USD $30,000 donation toward the Adopt-A-Girl Programme.  We are proud to assist young girls with educational and social opportunities, guiding them on the path towards academic and career success.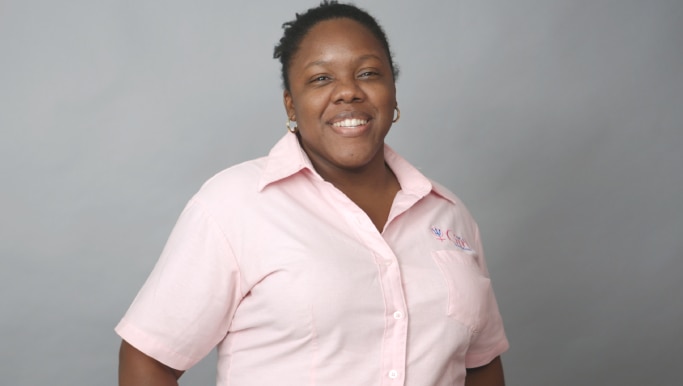 "Scotiabank has been supportive from the very beginning. Part of our Adopt-A-Girl programme is giving these young girls the opportunity to have a voice and an opportunity to have sisterhood, and ensuring that their wellness and emotional state are just as stable as their academic abilities. We are not just giving them fish but teachig them how to fish." - Alian Ollivierre, Founder, IAAGB.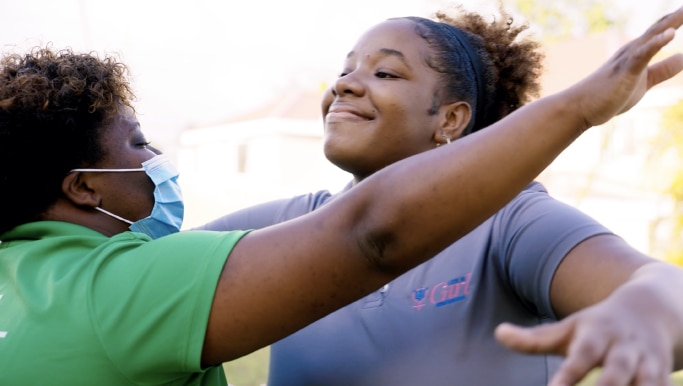 "Knowing that Scotiabank supports I Am A Girl Barbados, other girls in the programme could have the same opportunities that I have. It made me believe in myself and become a better person. It helped me gain confidence. I really appreciate being in this organization. It really helped me a lot." - Kiara, IAAGB Adopt-A-Girl participant.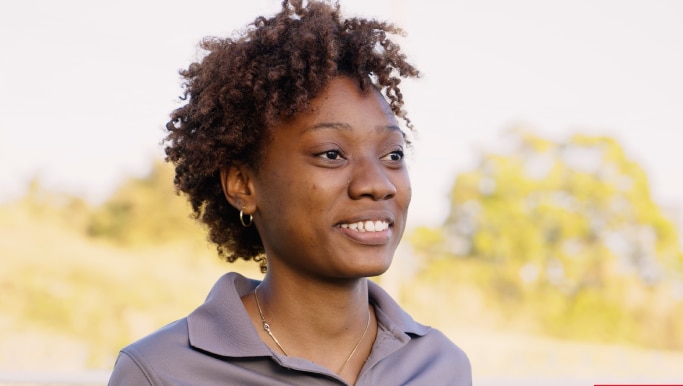 "It has taught me how to be more confident any how to face everyday challenges head on. I love the programme and I was able to set a better example for my two younger sisters who are now in the programme as well. - Dreane, IAAGB Mentee
International Women's Day 2022
In recognition of International Women's Day 2022 themed #BreakTheBias, three female members of Scotiabank Barbados' Senior Leadership Team - Suzette Armoogam-Shah, Managing Director; Dawn Jemmott-Lowe, Senior Manager and HR Partner; and Marsha Trotman, Senior Manager, AML Risk Advisory & Sanctions -shared their ideas and experiences with young girls in the IAAGB's Adopt-a-Girl Programme. 

Through a virtual Big Sister Talk, the women engaged in discussion with 15-18 year old young girls about real-life experiences and how they overcame adversity, allowing the young girls an opportunity to understand what steps can be taken to design a world where they are valued and celebrated.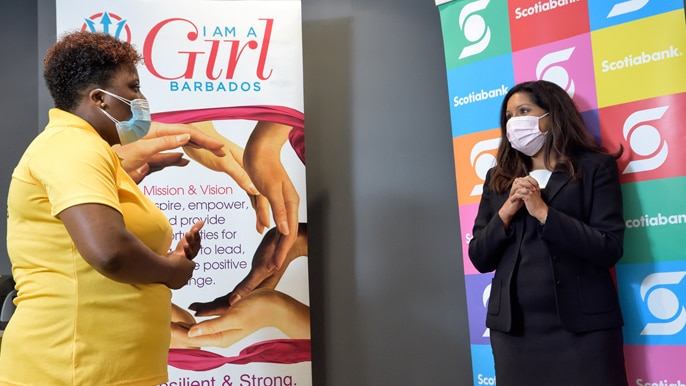 Suzette Armoogam-Shah (R) - Managing Director, Scotiabank in discussion with Janece Daniel of I am a Girl Barbados.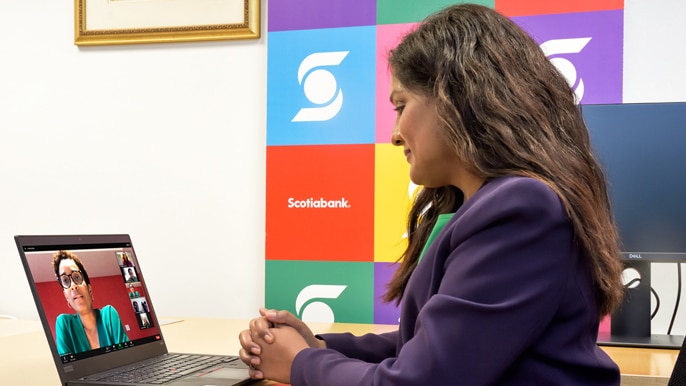 Suzette Armoogam-Shah, Managing Director, Scotiabank Barbados views the virtual session, Big Sister Talk, in celebration of IWD 2022.
The mission of IAAGB is to inspire, empower, and provide opportunities for young girls to lead, and create positive change. Their vision is to develop a positive shift in community spirit, and built an everlasting sisterhood among girls of every variety of background, locally and regionally.
Want to get involved or request more info?
Cindy Mohammed 

         
Manager – Communications & Corporate Social Responsibility