How-to sign in to Scotia OnLine Banking
Let's get started. 
Follow the steps below.
Step 1 - Go to Scotia OnLine
On the Scotia OnLine login page, enter your card number or username, password and then click "sign in".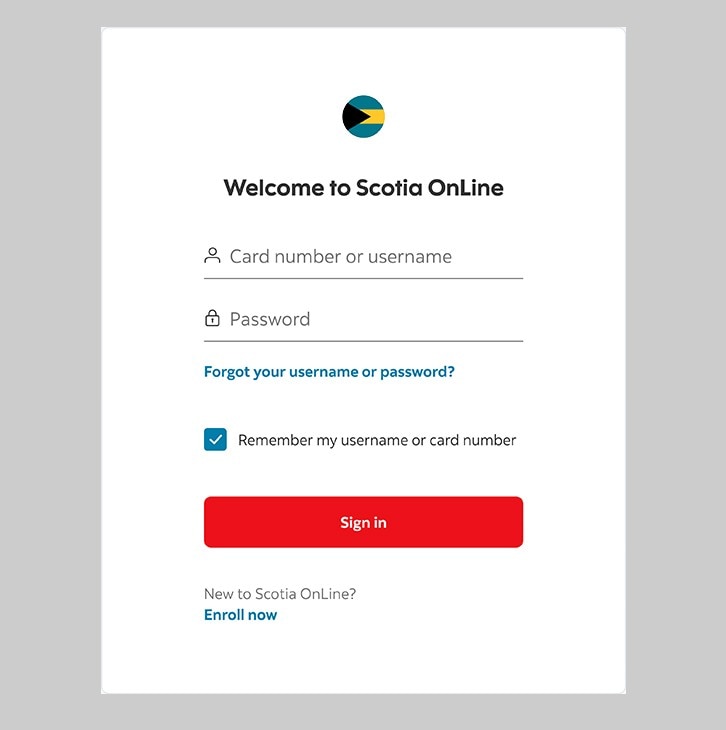 Step 2 - Verify your identity
You should receive your verification code sent to your personal email or via text message immediately. If you don't see it, check your spam and/or promotions folder. If after a couple minutes, it's still not there, click the "send me a verification code" link.
If you're using a trusted device select the "remember my username or card number" and "I trust this computer" boxes before you proceed so you can bypass the verification step the next time you sign in. 
Step 3 - Success! You're now signed in.
Once signed in, you will will see the "My Accounts Summary" page.