How-to open an additional account.
No need to visit a branch. If you already have an existing deposit account or credit card, you can open an additional account using Scotia OnLine Banking.
Let's get started. 
Follow the steps below to open a new account using OnLine Banking.

Step 1 - Sign in to Scotia OnLine Banking
You should receive your verification code in your email's inbox immediately. If you don't see it, check your spam and/or promotions folder. If after a couple minutes, it's still not there, click the "Send me a verification code" link.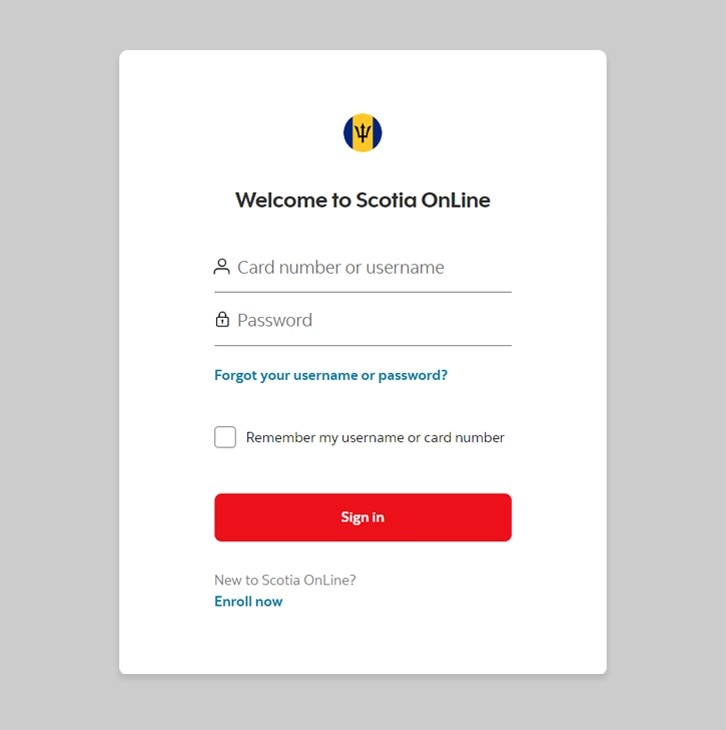 Step 2 - Select "Open a new account"
On the dashboard, click on "Open a new account" located at the top of "All accounts".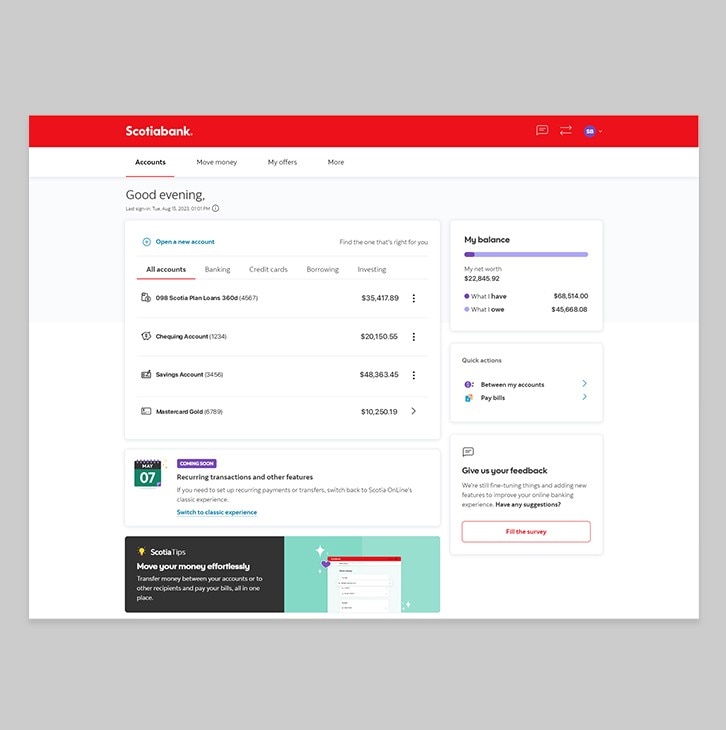 Step 3 - Confirm your details, then answer a few questions.
Review the statements to confirm accuracy and click "Continue".

Then, select the answers to the questions presented to you. Once you've completed, click "Continue".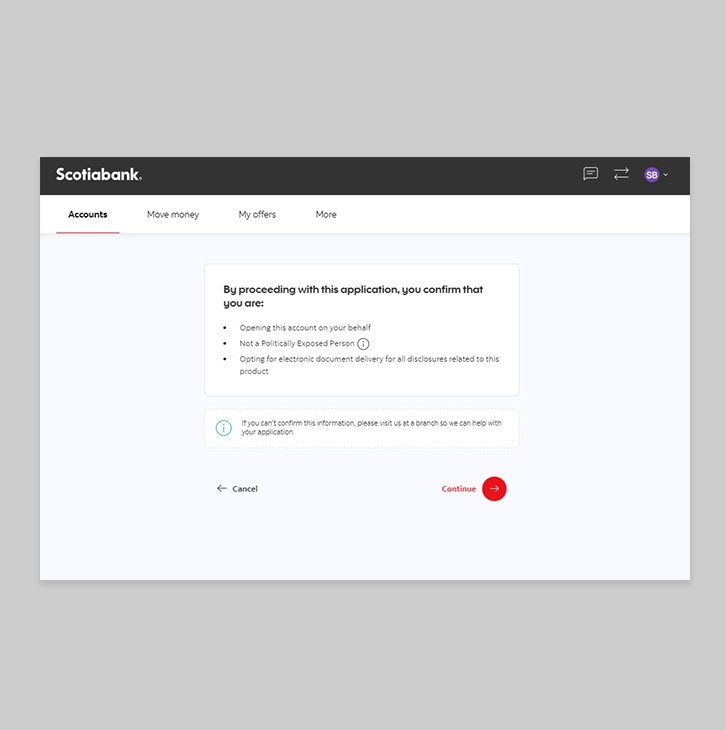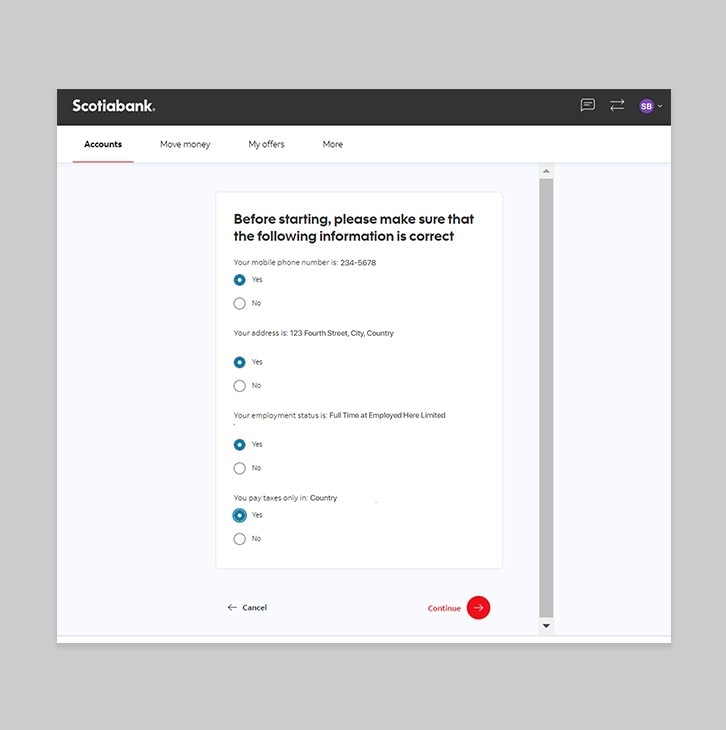 Step 4 - Select an account that best suits you
Review the list of Chequing and Savings accounts then, select the one that best suits you. 

After reviewing, select the account type you would like to open then, click "Continue". 
Tip: For help choosing an account, view our Day-to-day Banking page and Account Comparison.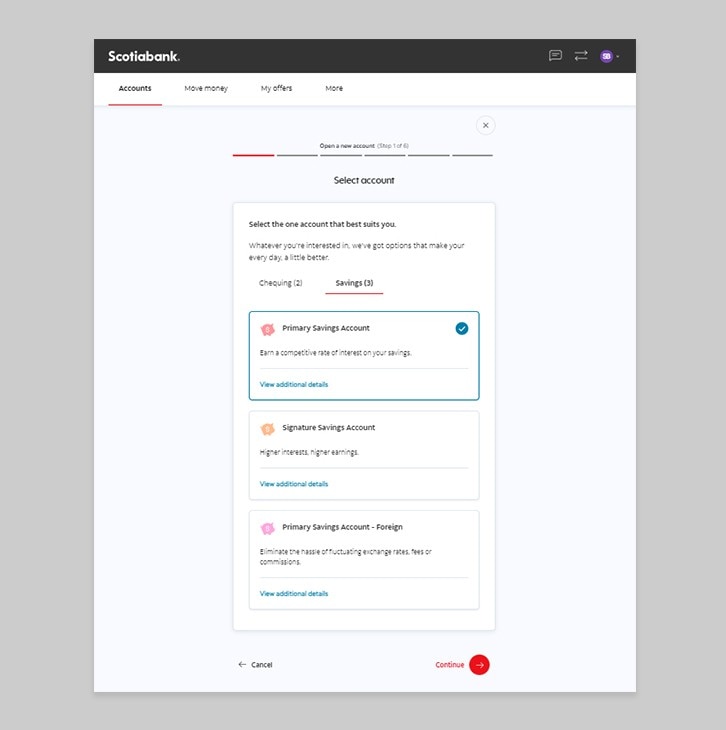 Step 5 - Review all details
Review the new account details for your selected account type, click "Continue".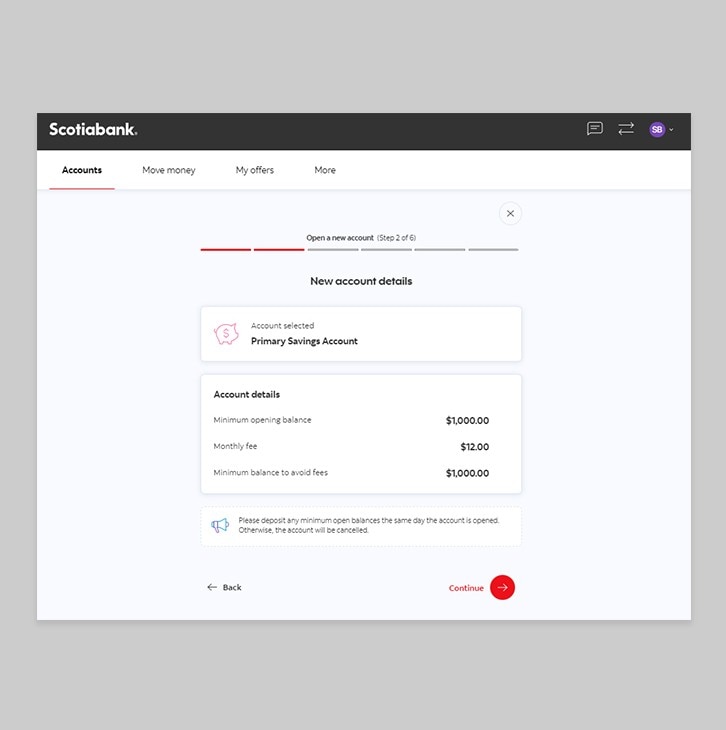 Step 6 - Select your preferred branch
Confirm your current branch or click on "Change branch" to select another location. Then, click "Continue".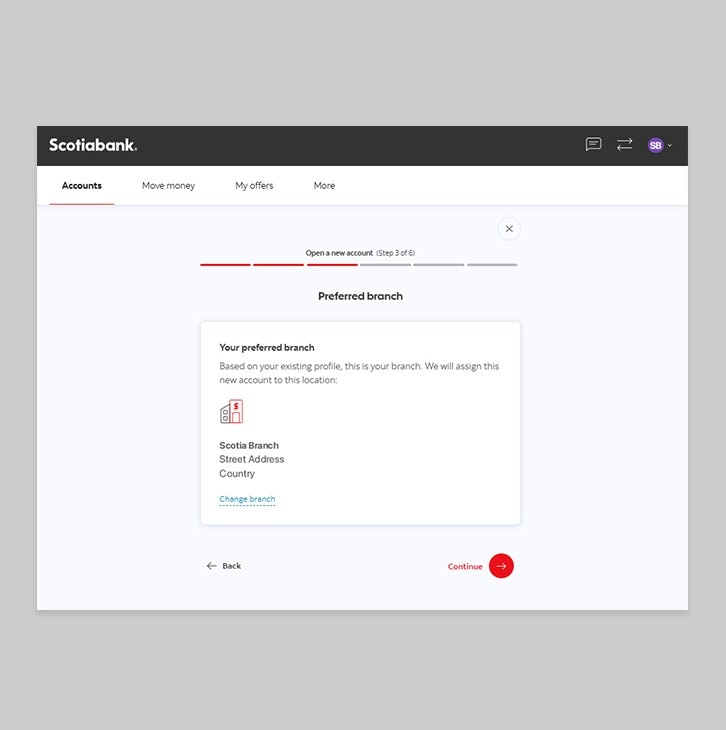 Step 7 - Almost there! Just a few more deets.

Provide the purpose for opening the account, the source of deposits, the value of the monthly deposits and how frequently you plan to deposit into the account, then select "Continue".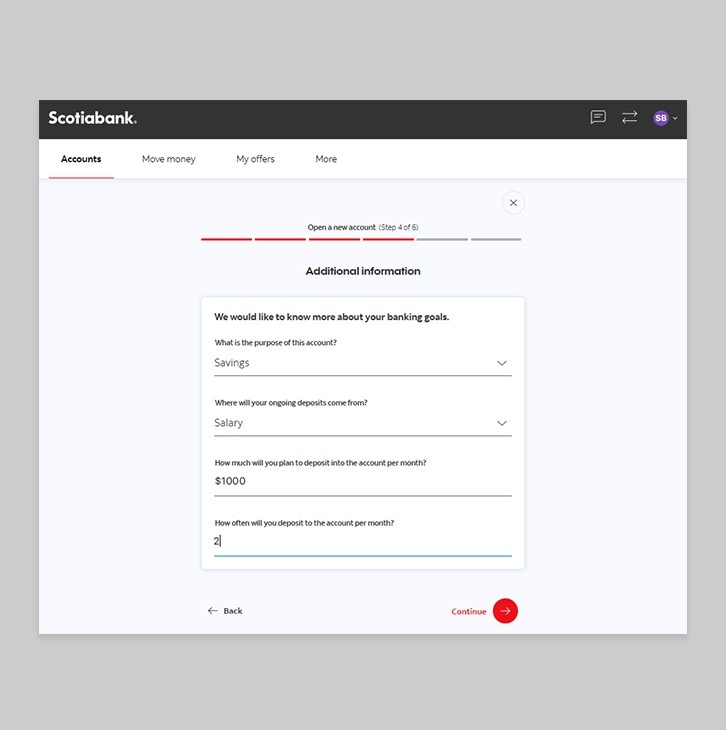 Step 8 - Review your account
Reveiw the details of the selected account, ensuring that your information is correct, then select "Continue".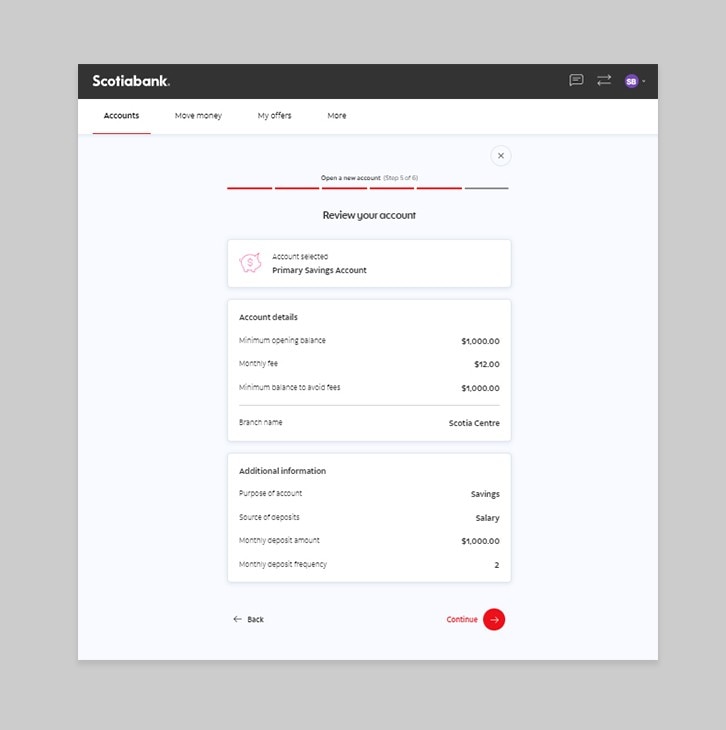 Step 9 - Review the terms and conditions
Review the terms & conditions and legal documents. Once you agree, select "I agree and submit" to complete the process.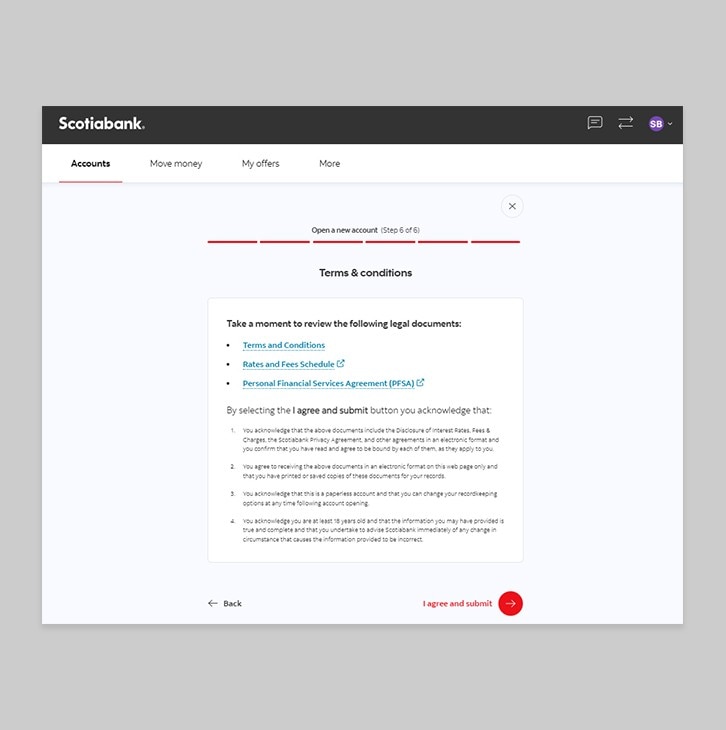 Step 10 - Success! You created an additional NEW account.
Congratulations! Your new account has now been created and will now show in your OnLine Banking dashboard.
Reminder: in order to activate your new account, you'll need to deposit the minimum opening balance on the same day the account is opened.  You can transfer funds to this new account, in the App. 
If you wish to link your new account to your existing ScotiaCard, please call the Contact Centre or visit a Branch.