Enroll in Scotia OnLine
Sign up for Scotia OnLine from the comfort of your home.
Here's what you'll need.
Your ID, email address and personal information must match your customer profile.
Let's get you signed up. 
Follow the steps below to sign up for Scotia OnLine.
Step 1 - Go to the sign in page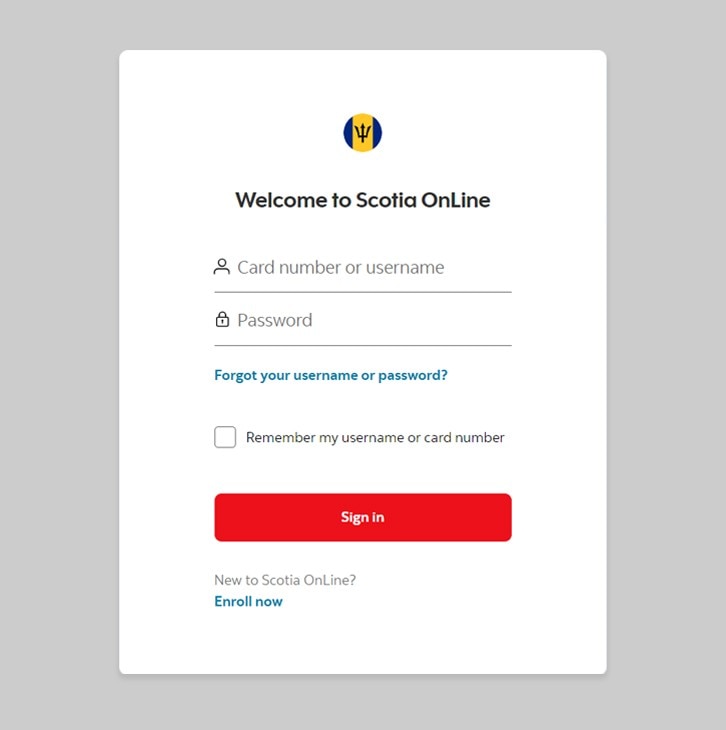 Step 2 - Enter your customer information
Please enter your:
 
First name
Last name
Date of Birth
Select ID Type (must match your customer profile)
Enter ID number (ID number should not contain dashes (-) or spaces
If your information does not match your customer profile, you will have to review and re-enter the data that is incorrect. You will not be informed of what information is incorrect. 

⚠️If you enter your ID incorrectly 3 times you will be locked out for 24 hours.
Step 3 - Verify your identity
Once an email address is connected to your customer profile, you will receive a verification code at that address.
You should receive your verification code sent to your personal email or via text message immediately. If you don't see it, check your spam and/or promotions folder. If you don't receive it within one minute, request a new one.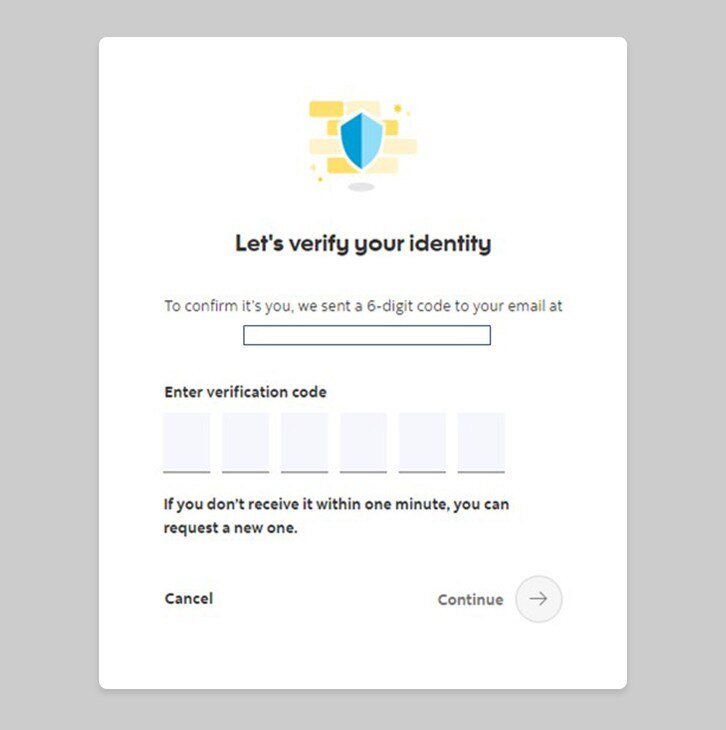 Step 4 - Create a unique username
Create a username that is unique, secure and easy to remember. 
Note: no spaces are permitted, however you can use periods, hyphens or underscores.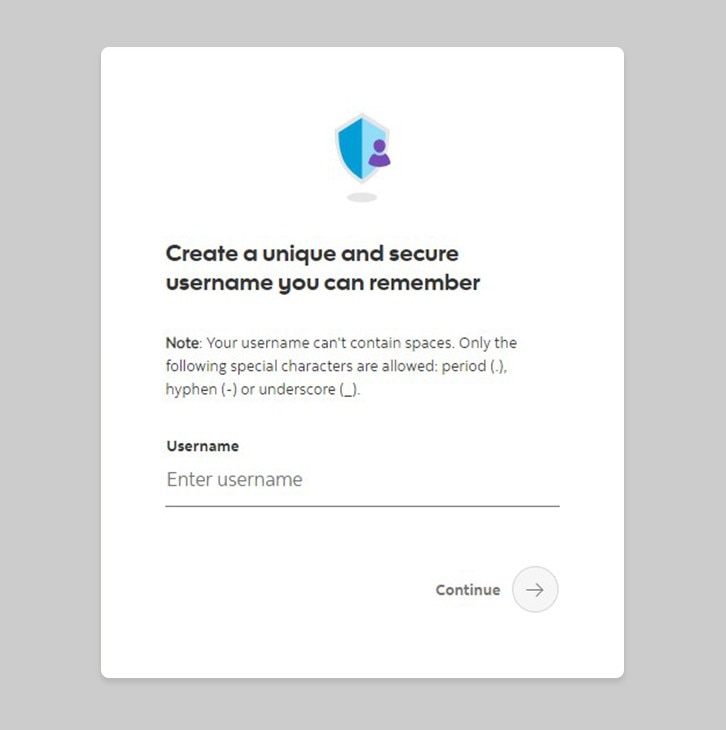 Now, it's time to create a password for your account. This password will allow you to sign in to both Scotia OnLine Banking and the Scotia Caribbean App.
Your password must:
Be 8-32 characters long
Have a minimum of 1 uppercase letter
Have a minimum of 1 lowercase letter
Have a minimum of 1 number
Have no special characters
Once you've decided on a password that meets the criteria above, be sure to keep this password safe and do not share it with anyone. Our online platform is secure but it is dependent on you keeping this password to yourself.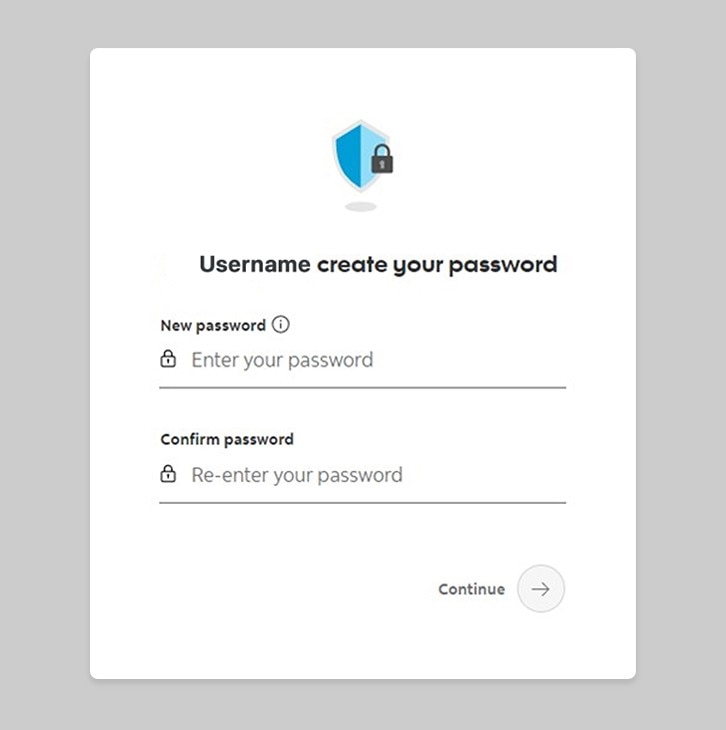 Step 6 - Review the Terms & Conditions
Once you agree with the Terms and conditions, check "I have read and agreed to the Terms and conditions", then click on "Continue".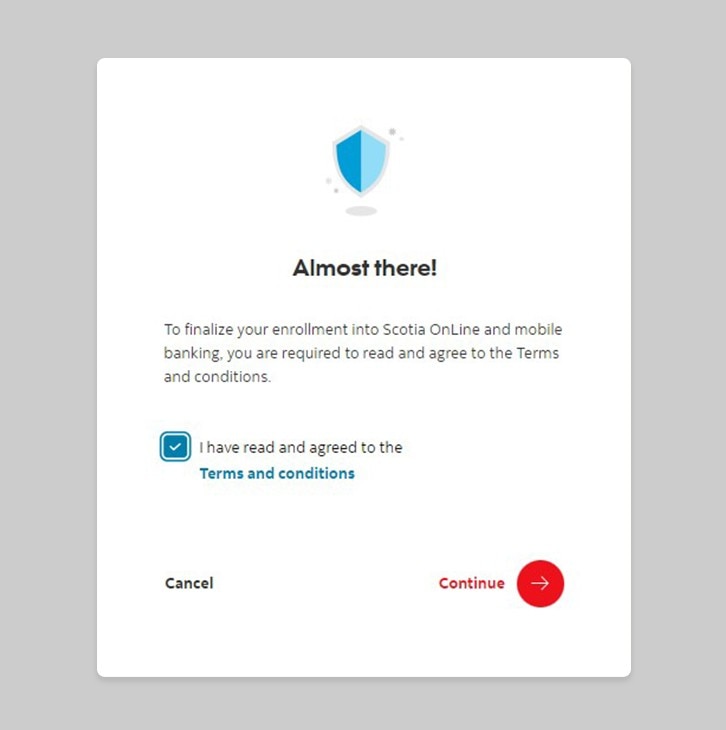 Step 7 - You've succesfully enrolled!