How-to transfer funds in real-time. 
Transfer funds to local banks and select credit unions in Barbados, in real-time. 
Let's get started.
Follow the steps below.
Step 1 - Launch the App and sign in.
Launch the Scotia Caribbean app and sign in. Depending on your security settings, you will need to verify your identity through FACE ID, Touch ID or by entering a verification code, sent to your registered email.
You should receive your verification code in your email's inbox immediately. If after a couple minutes, it's still not there, click the "Send me a verification code" link.
Step 2 - Go to the Transfers tab.
Tap on the "Transfer" icon at the bottom of your screen to view your transfer options.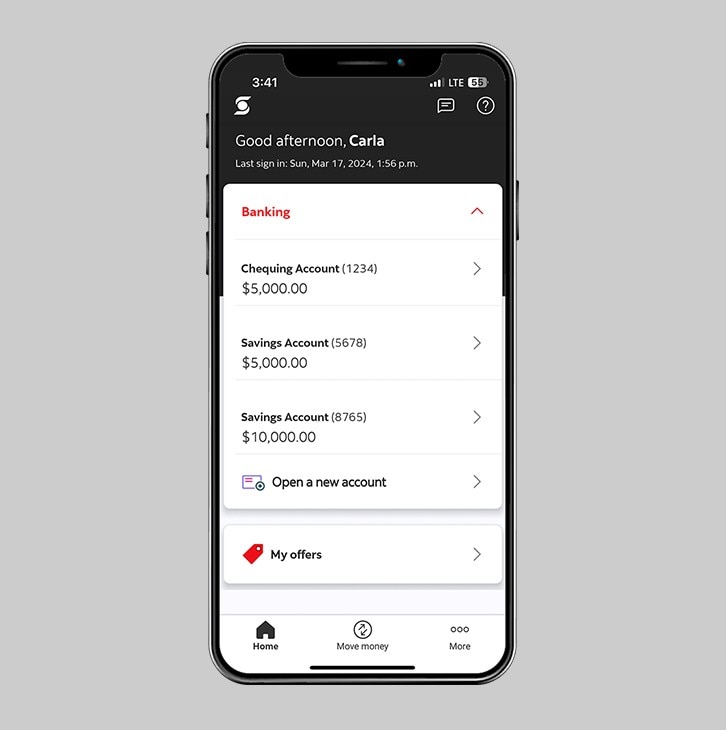 Step 3 - Select "to others".
Select "To others" to transfer money to a registered recipient.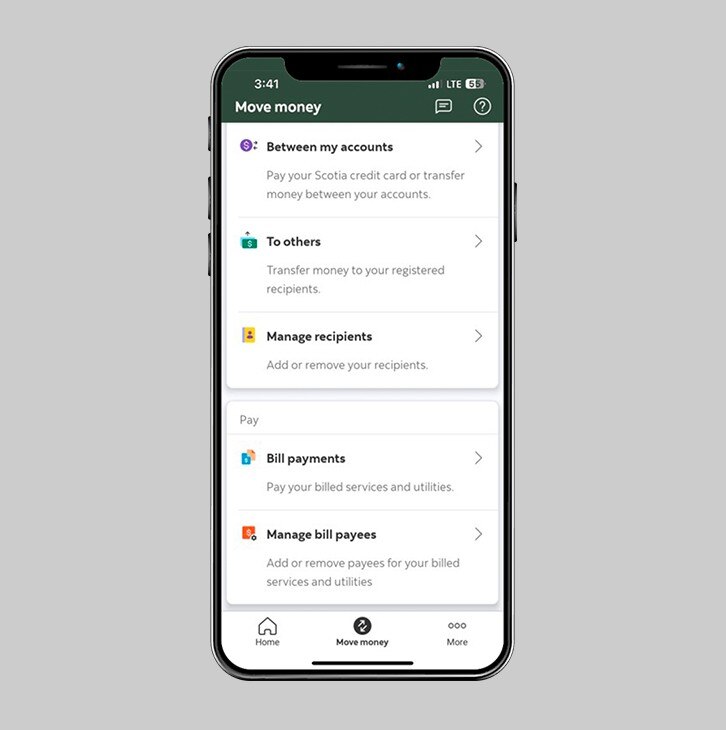 Step 4 - Select your transfer type.
Select your account that you would like the money to come from
Choose a recipient
Choose "real time payment"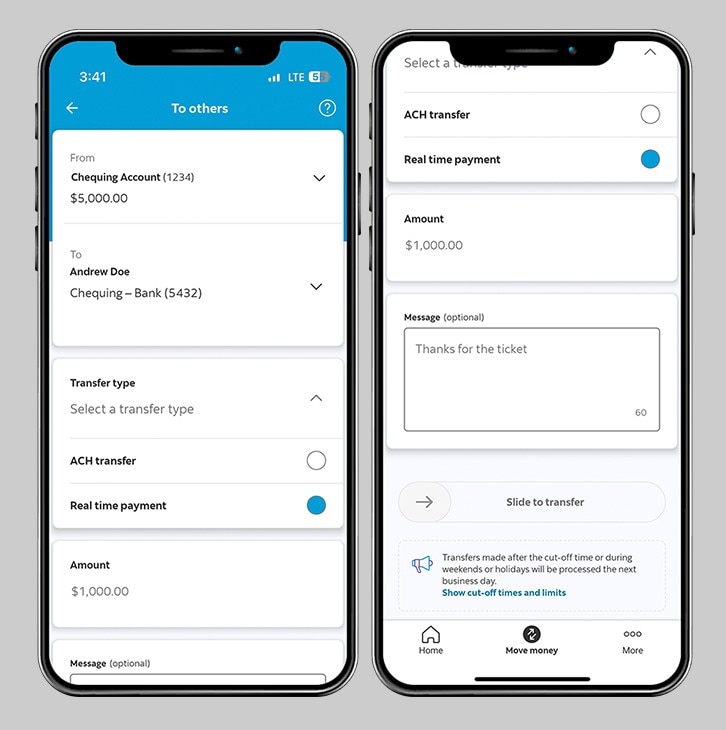 Step 5 - Select a transaction purpose.
When you select "real time payment", you'll need to enter a transaction purpose from the dropdown options provided.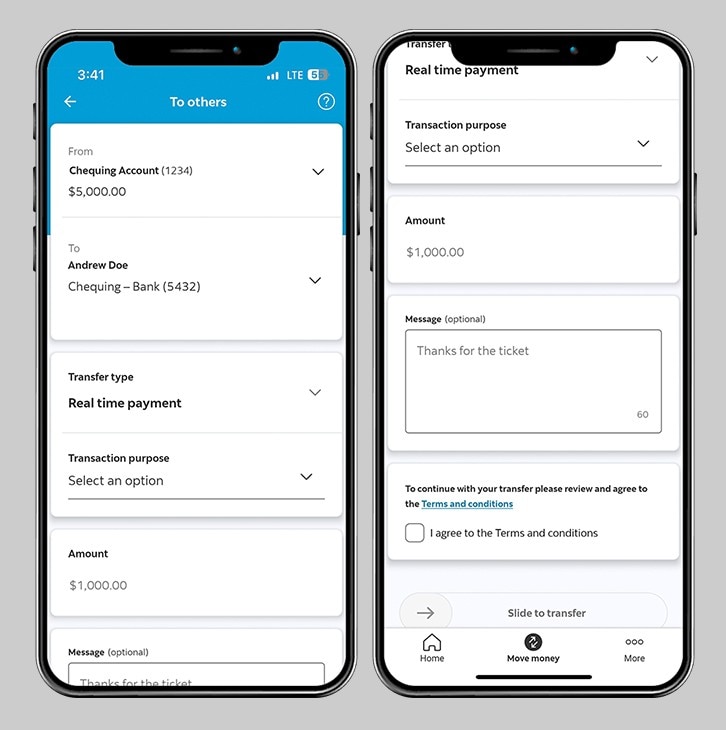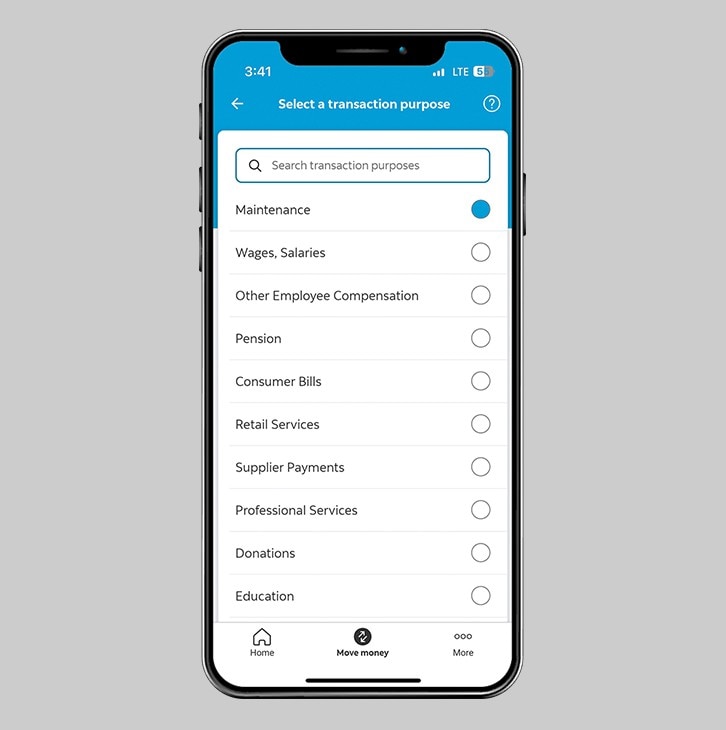 Step 6 - Review and transfer.
Enter the amount you'd like to send then, read and agree to the terms and conditions. 
Review your transfer details and when you're ready to proceed, slide to transfer.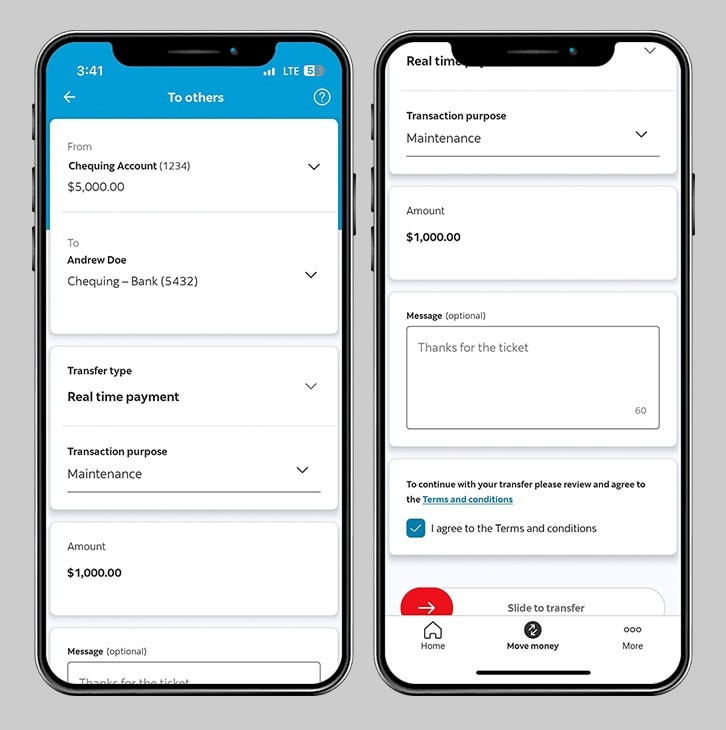 Step 7 - Success! Your real time transfer is on the way.
You will receive a receipt with a reference number that you can save or, share via WhatsApp or iMessage. You'll also receive a confirmation email.