How-to create a username.
Let's get started. 
Follow the steps below.
Step 1 - Launch the app and sign in
Launch the Scotia Caribbean App and sign in. Depending on your security settings, you will need to verify your identity through FACE ID, Touch ID or by entering a verification code, that is sent to your registered email.
You should receive your verification code in your email's inbox immediately. If you don't see it, check your spam and/or promotions folder. If after a couple minutes, it's still not there, click the "Send me a verification code" link.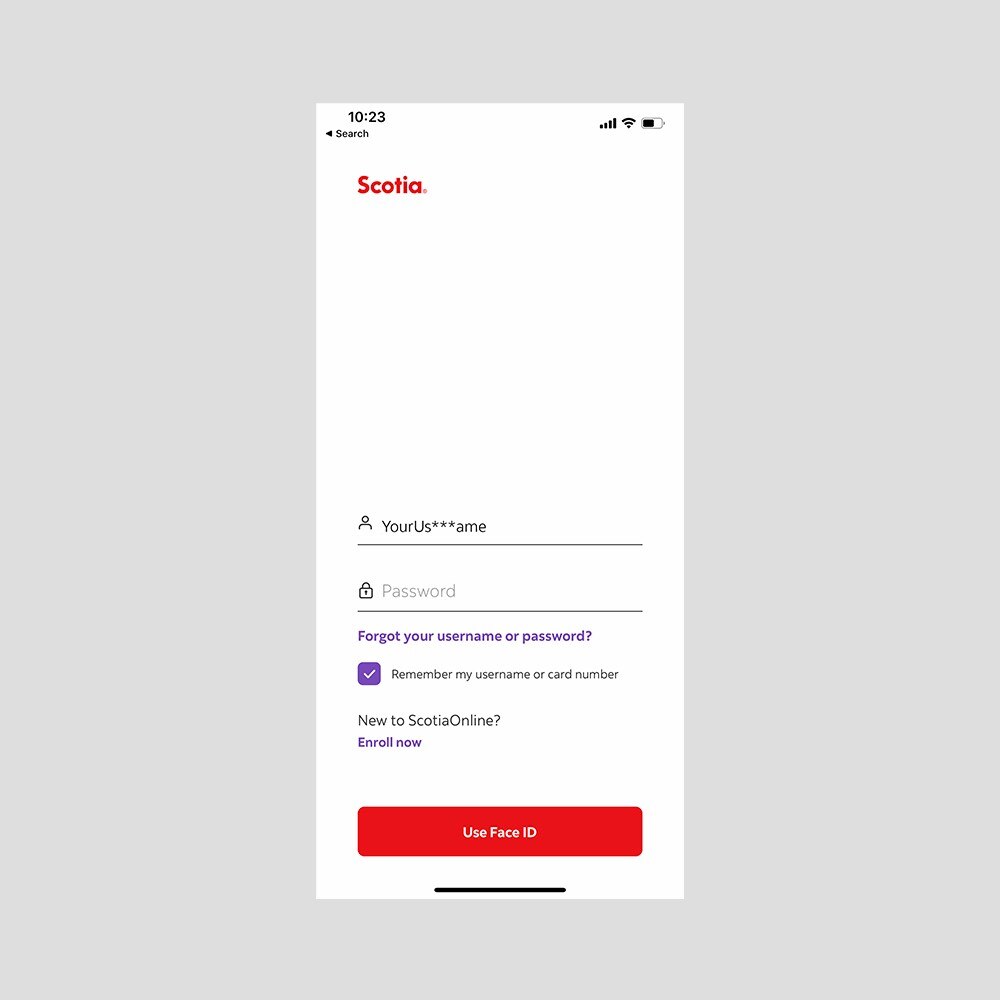 Step 2 - Tap on the more option.
It's the 3 circles located on the bottom right corner of your screen.

Step 3 - Select privacy and security.
To proceed select the second option - 'privacy and security'.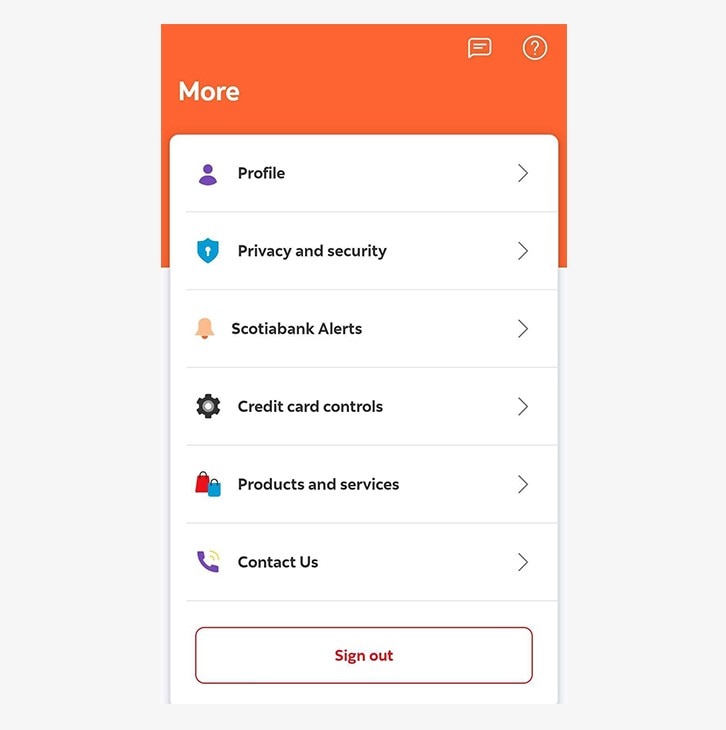 Step 4 - Choose 'create username'.
Create a unique and secure username you can remember when signing in.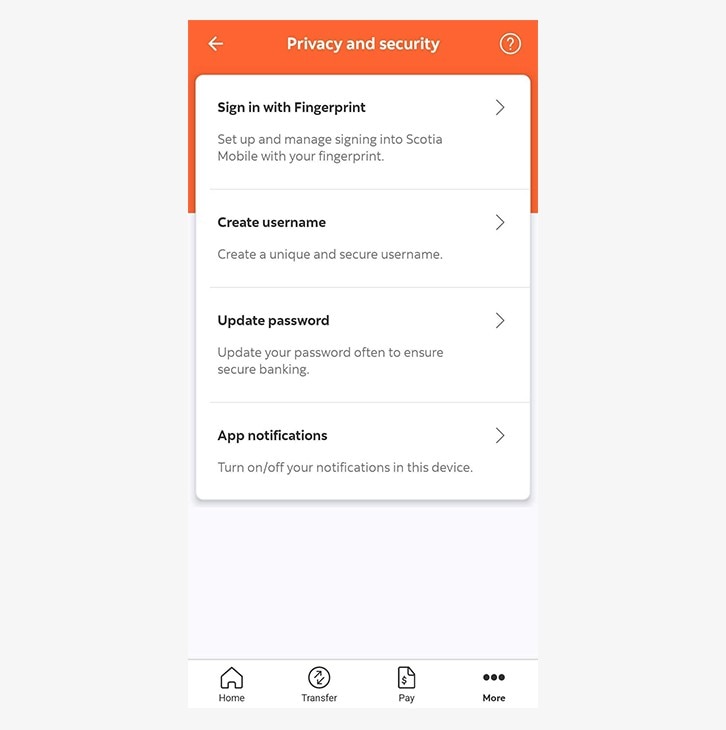 Step 5 - Ta-da! You've created a new username.
Your Username should be all lowercase and it can include a period (.), hyphen (-), or underscore (_) but not in a row. Once completed tap on 'create username' and you're done.