How-to pay your credit card at the ATM using cash.
Ideal for customers without a Deposit Account.

Let's get started. 
Follow the steps below.
Step 1 - Insert your Credit Card and enter PIN
Insert your Scotiabank Credit Card into the green slot, face up with the Scotiabank logo facing the machine.
When prompted, enter your four (4) digit PIN and wait for the Main Menu screen to appear.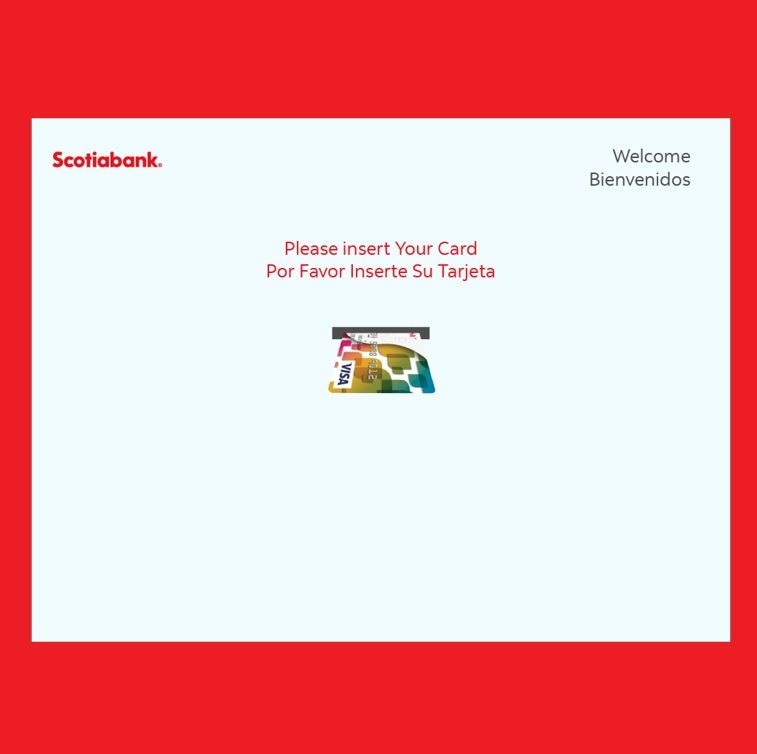 Step 2 - Select Credit Card Payment
If the "Credit Card Payment" button is not visible, select "More Transactions" to view additional features.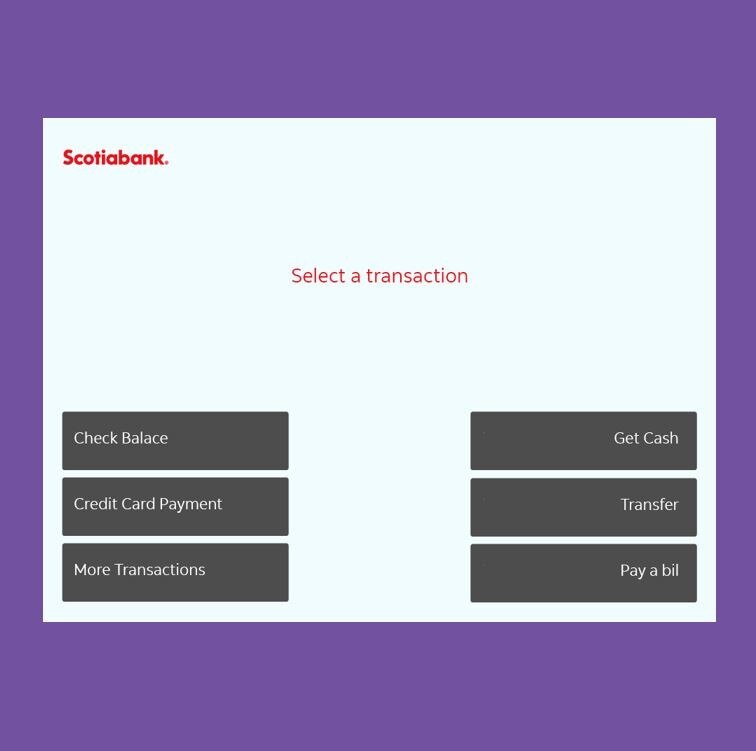 Step 3 - Select  Credit Card
Tap the Credit Card number you wish to pay.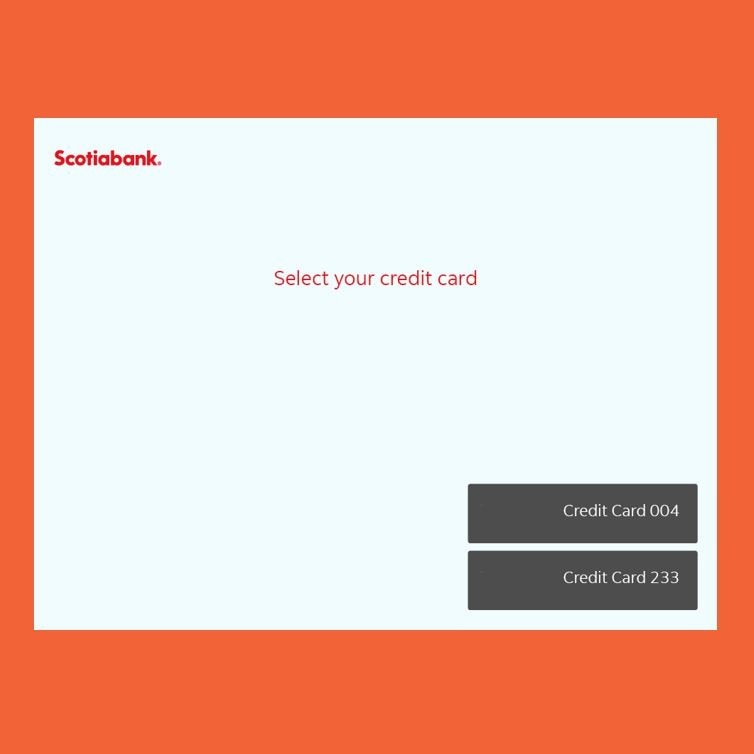 Step 4 - Select payment by cash
This option is ideal for customers who do not have a Scotiabank Account.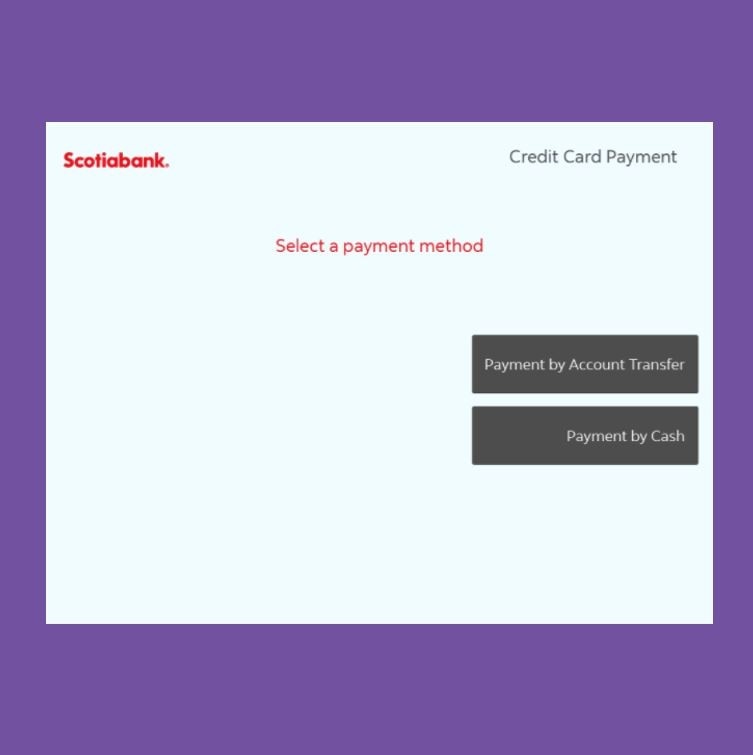 Step 5 - Insert your cash
When prompted, insert your cash into the machine.
You can insert up to 50 bills.
Please do not insert:
Clips
Envelopes
Coins
Folded bills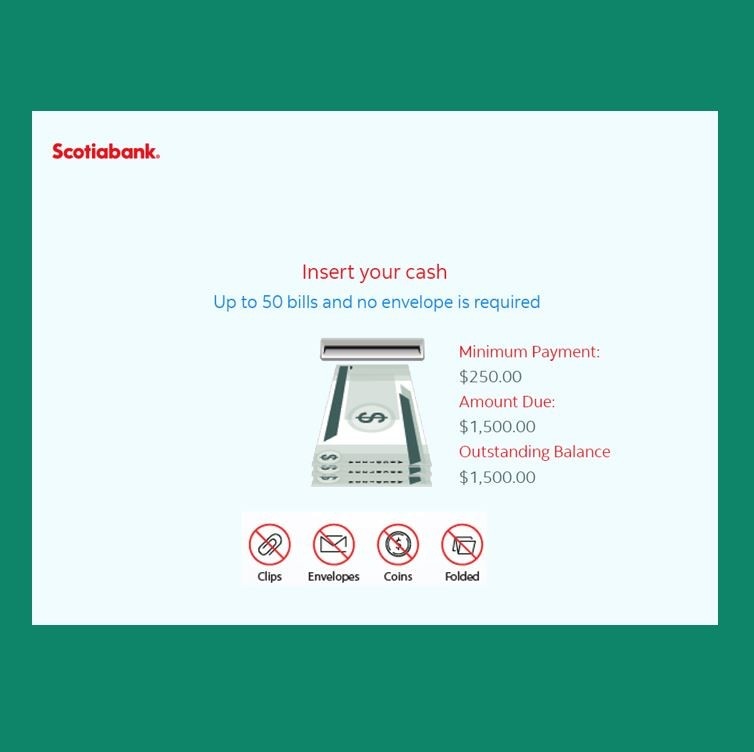 Step 6 - Wait for machine to read deposited items.  
The machine will take a few seconds to read the deposited items before asking you to confirm the amount.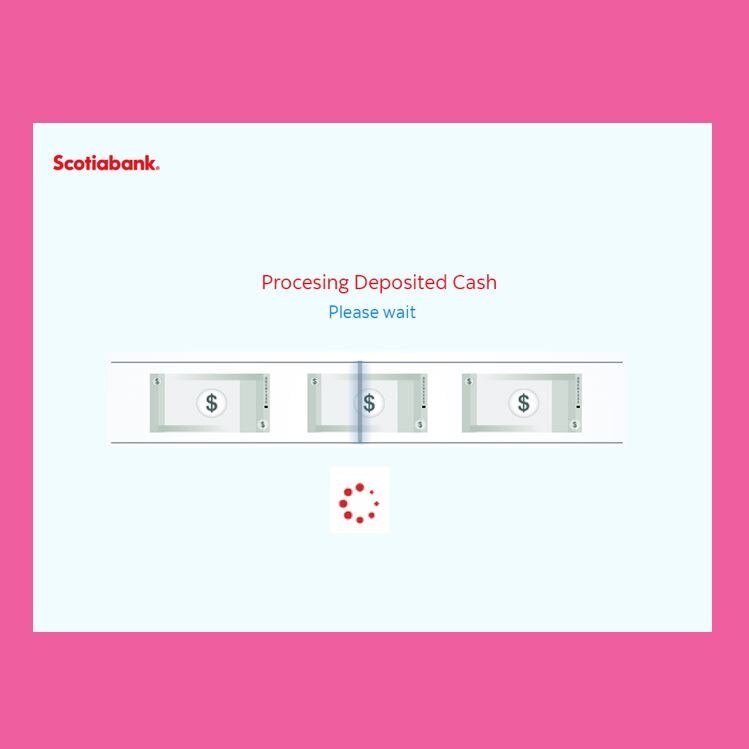 A breakdown of your deposited cash will now be displayed on the screen. Review the details and ensure it's correct before confirming payment.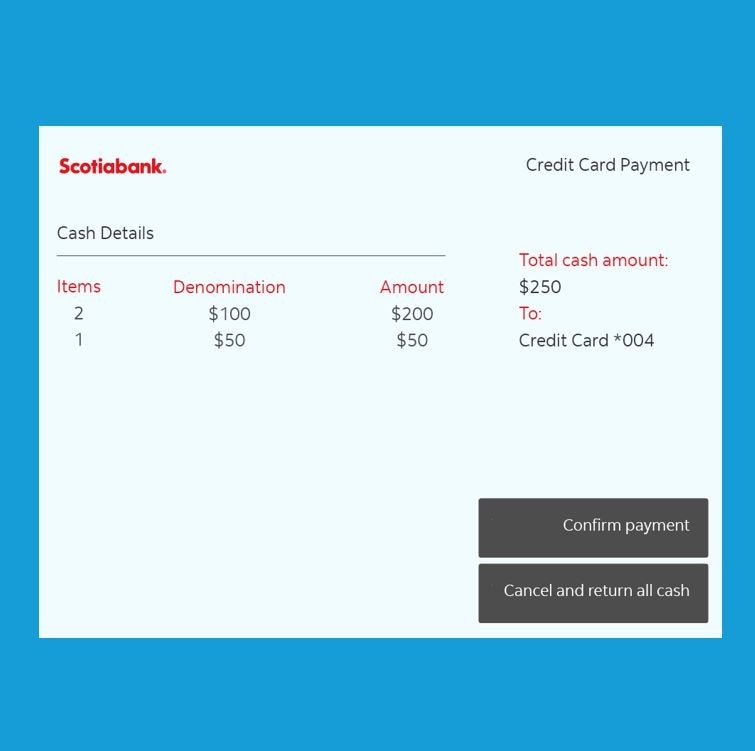 Step 8 - Congrats! You've successfully paid your credit card using cash at the ATM. 
You should now receive a message on the screen prompting you to remove your receipt, if requested.
You will also be asked if you need to do another transaction. If not, select 'No'  and retrieve your card.