How-to pay a Bill at the ATM
Pay your utility, internet and telephone bills.

Let's get started. 
Follow the steps below.
Step 1 - Insert your ScotiaCard and enter PIN
Insert your ATM card into the green slot, face up with the Scotiabank logo facing the machine.
When prompted, enter your four (4) digit PIN and wait for the Main Menu screen to appear.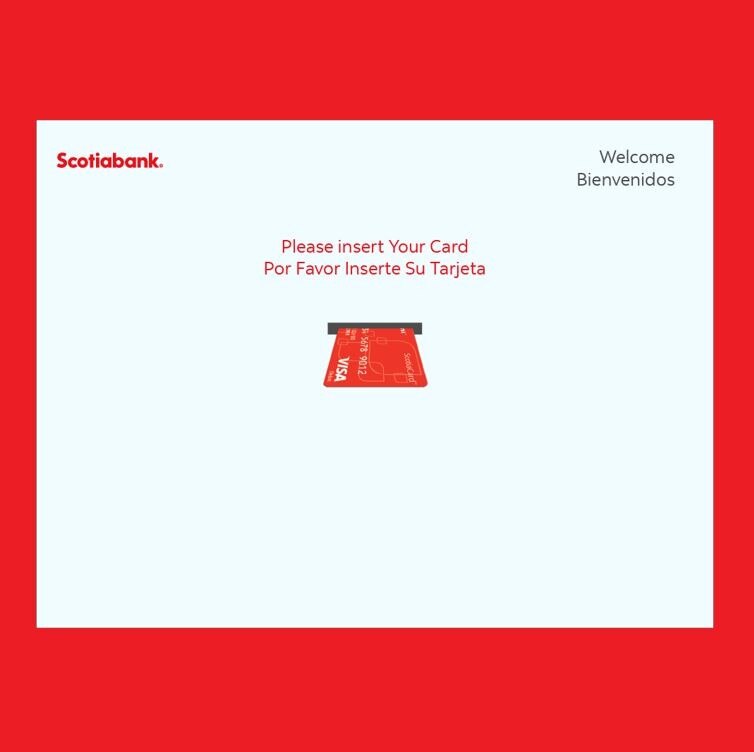 Step 2 - Select Pay a Bill
On the Main Menu screen, select 'Pay a Bill'.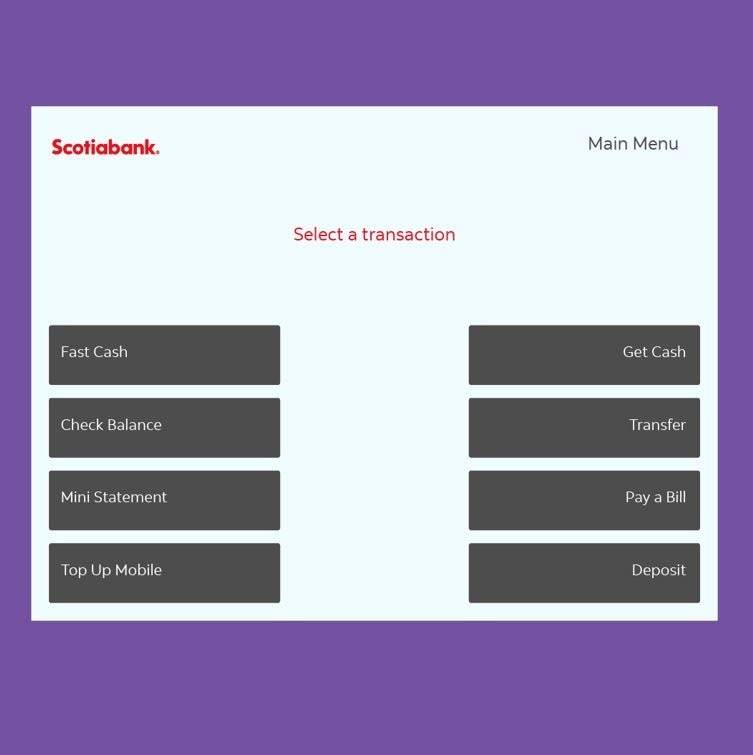 Step 3 - Select your Payee
Choose a Payee from your list of previously added Payees

Tip: Payees must be added beforehand from your OnLine or Mobile Banking profile in order to appear in your Payee options.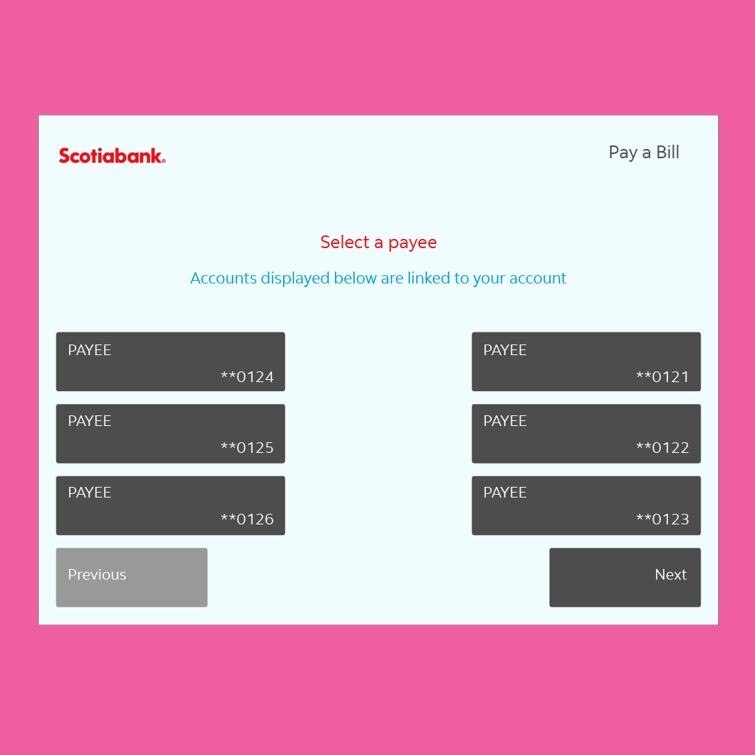 Step 4 - Enter transaction amount
Enter the amount  you wish to pay then select 'Confirm'.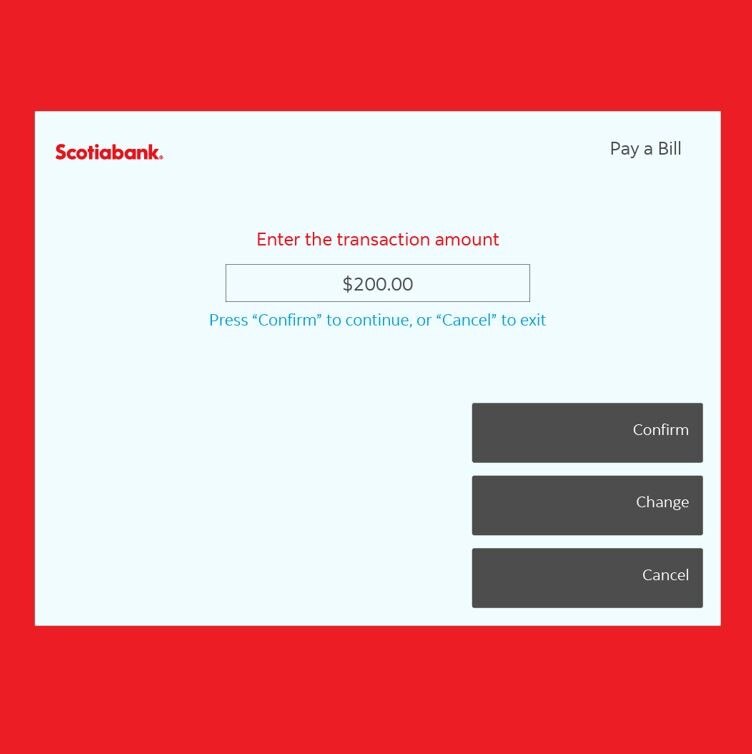 Step 5 - Select acccount type
Choose the type of account that you would like the payment to come from.

Step 6 - Select account number
Select the account number you wish to pay from.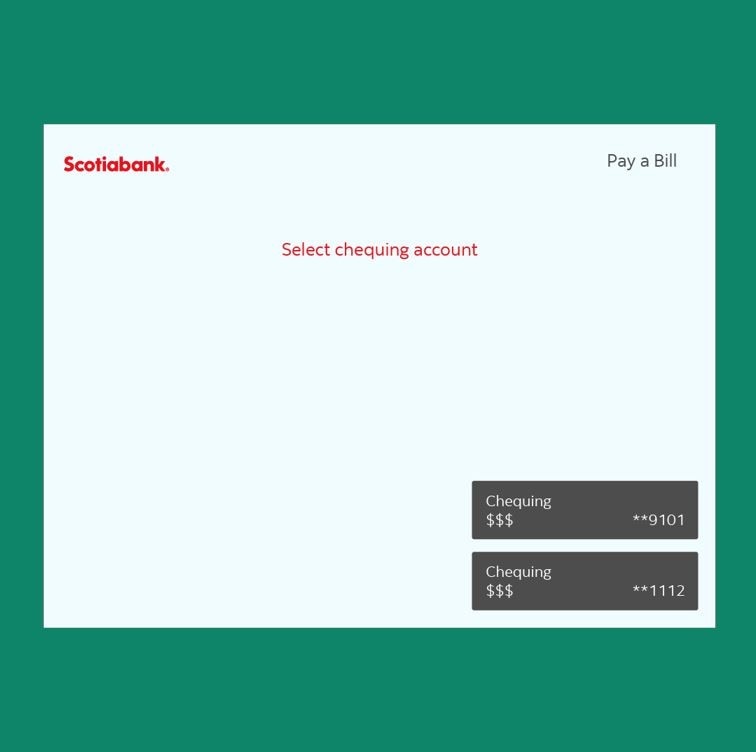 Step 7 - Review and confirm payment details
Carefully review the information provided to ensure it's accurate. If the information is correct, select 'Yes'. If not, select 'No' and make the necessary changes.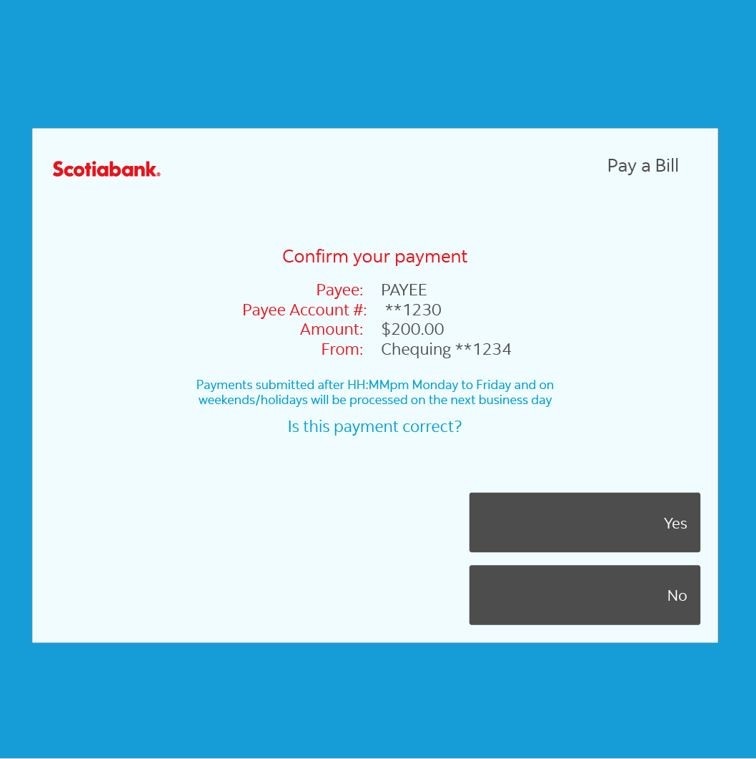 Step 8 - Optional Receipt
You will now be given the option of a printed receipt. Select 'Yes' or ' No' accordingly and proceed.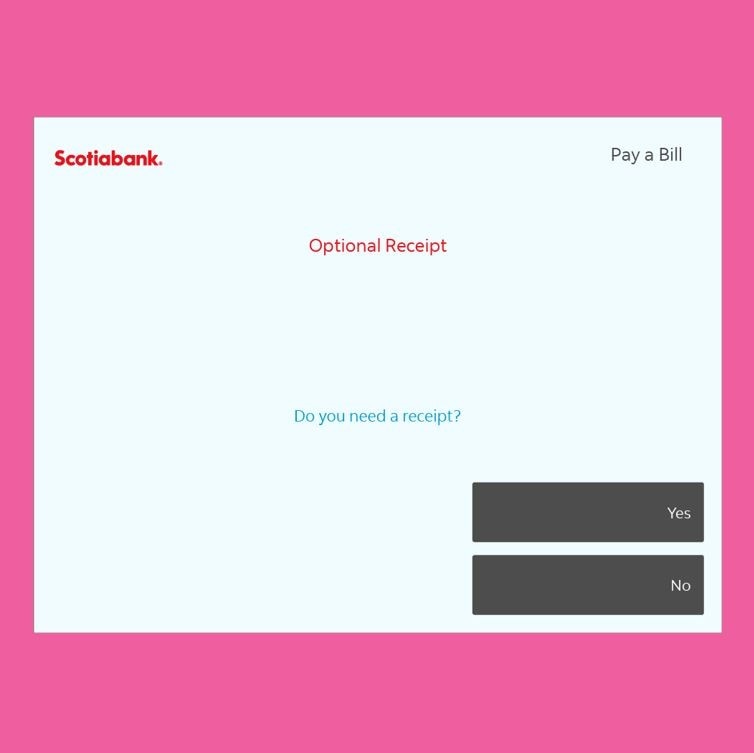 Step 9 - You've successfully made a Bill Payment from the ATM!

Congrats! You should now receive a message on the screen confirming the transaction.  
You will also be asked if you need to make another transaction. If not, select 'No' and remove your card from the ATM.